Sorry To Disappoint You, But Nuclear War Has Been Cancelled.
Sure, all of you, in the backs of your minds think about the possibility of something going wrong and somebody pushing the button. You can stop worrying. It simply won't happen and I will tell you why. Thermonuclear armaments, Nuclear weapons are the great equalizer in this world. The can be no "limited" nuclear war. It cannot be started, and once the horror is realized, stopped in the middle of it. It is so quick that everything gets toasted nearly instantaneously. What can't this happen? Think about it. Who stands to lose the most if that happens? The "one percent." You may be underestimating the power of these entities. They control everything. And they would lose everything if we had a nuclear war. Therefore, it's off the table in any extreme. They simply will not allow it. 
Let me explain to you what we really have out there. They talk about missiles and how many we have, who has them and how many. Well, that's not really accurate. No missile just has one warhead. They have multiple warheads called MIRVs, Multiple Independently Targeted Re-entry Vehicles. So one missile may have eight to ten warheads, each hitting a different target, each delivering a payload of between five and twenty megatons. Look that up. That equals...nothing left. Anyone who thinks the President, Putin or whoever crowns themselves King or Queen has the power to end the world has been watching to much TV or movies without doing their exercises during commercials. Sure, they come up with laughable scenarios of how it could happen, but that's only to keep your asses on the couch. Anyone with even a rudimentary knowledge of how these weapons are controlled, the personal reliability programs (which are now irrelevant) the computer redundancies that are in place will laugh at the absurd little plots that these media shithouses shove down your throat. The real power lies in the hands of the real money. Why is Congress in such an uproar? Scratch the surface long enough and you will find money at the bottom of their petty differences on both sides. 
So now you can stop worrying about that possibility. Besides the Coronavirus is going to kill us all, Hahahaha!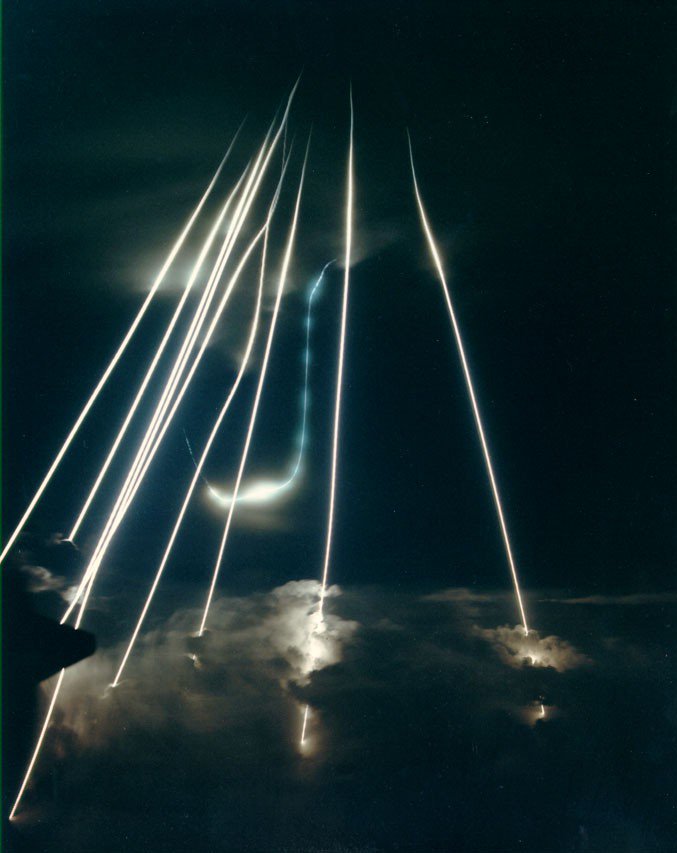 Post Comment